 Virtual house party
With live events cancelled across the world and social distancing restrictions in play, a brief came from Red Bull to come up with some ideas as to how they could keep the party going.
We pitched the idea to have a virtual house party featuring a Red Bull Music artist, to be livestreamed during the COVID-19 period. Red Bull jumped at the chance to keep at the forefront of Australia's ever-evolving hip-hop scene, and we produced a show featuring Genesis Owusu.
Genesis performed his new track "Don't Need You" live for the first time alongside other crowd favourites, from his house party location that was streamed live across the web. Some of Genesis Owusu's biggest fans featured in the livestream, appearing via Zoom in a live visuals projection.
The House Party was a huge hit, with 109K views across the event.
Services
Live Streaming to Facebook
5 cameras
Lighting
Full crew, director and producers
Creative concept
Creative event direction
Set design and art direction
What We Delivered
30 minute live performance
Links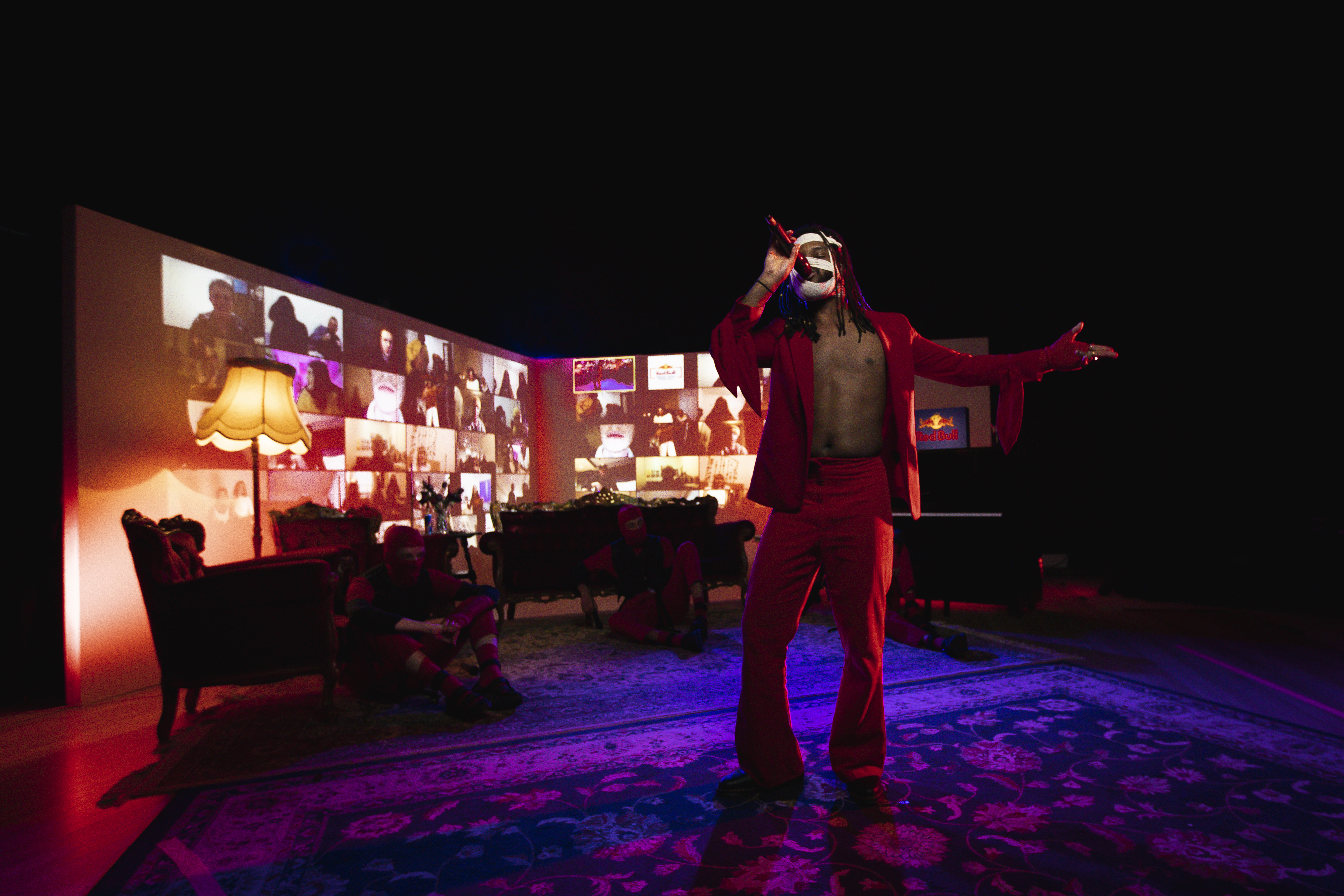 30,000 live viewersFacebook Live is a fantastic tool, because of its ubiquitous user base. We had 30,000 viewers from around the world tune in to watch the performance live on Facebook, with another 79,000 watching the show on demand.
No Zoom fatigueWe had 80 of Genesis' top fans join for an exclusive virtual house party. They were projected on to the walls of the studio.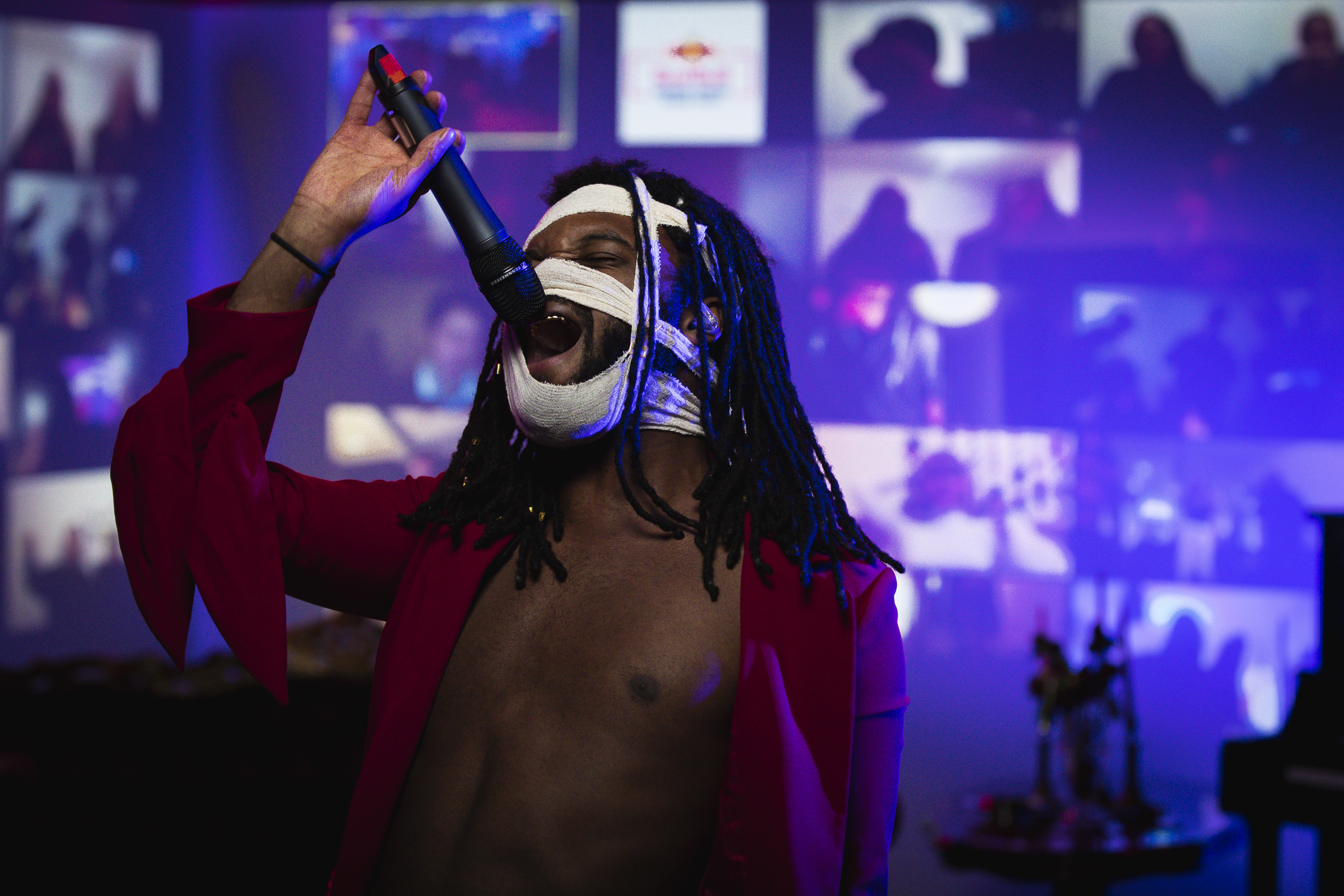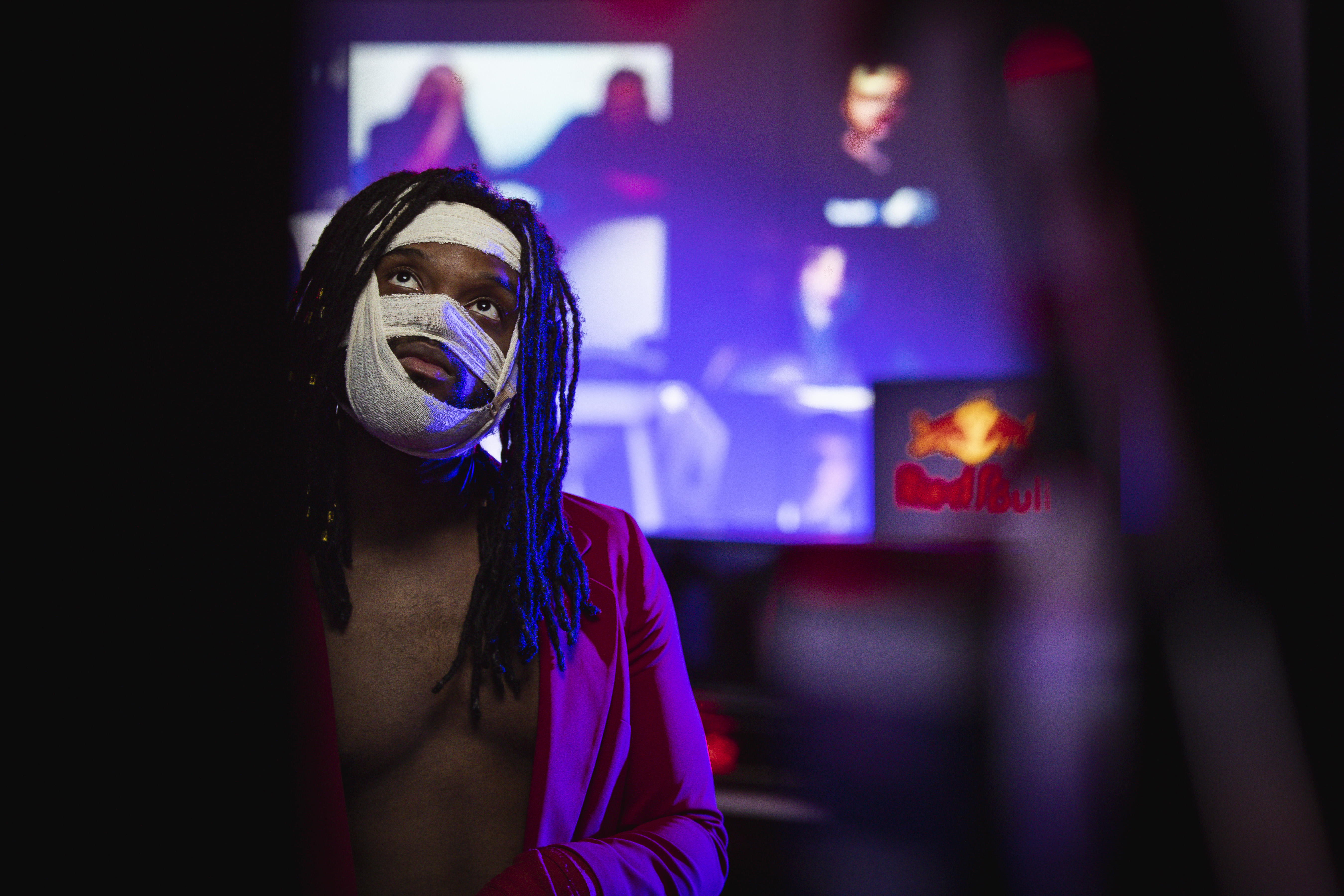 Beating restrictions with live streamingWith COVID-19 causing us to distance and stay home, our idea activated the brand and enabled people to connect live and be entertained.
New Project enquiries
Every brand has a story and inspired content is the key to building a brand and growing an audience.
Let us help you build and keep an audience.
Get in touch today.
Get in touch